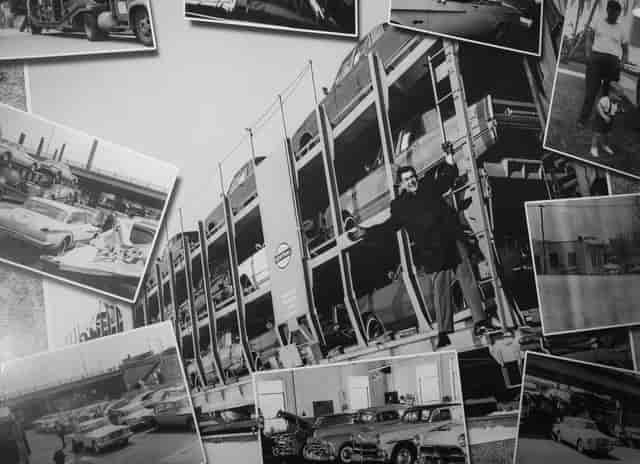 Our STory
The Family Touch
KC's Classic Burger Bar is owned and operated by Katie Cerrone. Created to fill a gap in the North Attleboro dining scene, KC's uses a mixture of unique burger flavors and 1950s classic car decor to ensure its customers have a fun and relaxing experience.

Katie received her MBA from the Robert H. Smith School of Business at the University of Maryland, and had worked for many years in customer service at her family's car dealership. This mix of business and service savvy is the perfect combination to create the one-of-a-kind dining experience that is KC's Classic Burger Bar in North Attleboro.
KC's Menu Incorporates Classic Fare with Unique Flavors
KC's delicious but unusual burger combinations are sure to create a unique dining experience for the whole family. From The Elvis Burger, which comes topped with a fried banana, bacon, cheese and our one-of-a-kind PB & J sauce, to The Blue Hawaii, layered with Teriyaki glaze, grilled pineapple, roasted red pepper and Swiss, there is guaranteed to be a burger for every taste! If adventure isn't your thing at the table, KC's also offers more traditional fare like a ¼ lb all-beef hot dog on a buttery brioche roll, and homemade mac'n cheese. Or enjoy one of our creative appetizer options, such as corn dog bites, fried mac'n cheese balls, and loaded chili cheese fries! Don't forget you can substitute sweet potato waffle fries, dusted in cinnamon and chipotle seasoning, hand cut onion rings, or a side salad for our signature chips or fries. You can also indulge in a spiked milkshake made of premium ice cream, hard liquor and special flavored liqueur – a tasty and decadent treat for adults only!

Gluten-free? Vegetarian? No problem! Substitute a grilled chicken breast, turkey burger or a delicious vegan patty, made right in house from fresh vegetables and black beans, for any of our signature burgers. KC's also serves a House and Caesar Salad with homemade garlic croutons, and a Spinach Salad topped with crumbled bacon, blue cheese, hardboiled egg and red onion and tossed in a warm bacon vinaigrette. There is definitely something for everyone at KC's Classic Burger Bar in North Attleboro!
Walk into KC's and Be Transported Back in Time
Walk into KC's and be instantly transported back in time. The decor reflects a 1950s style diner themed with classic cars, which KC explains pays tribute to her family's history in the automotive business as well as the overwhelming popularity of classic car shows in the area. KC's decorative wall murals display pictures of her grandfather Al "Smokey" Cerrone's dealership in East Providence, interspersed with pictures of classic cars owned by local residents. In the newest Seekonk location, find pictures from the famed Seekonk Speedway, which is only a mile away! While enjoying a delicious burger or thick frappe, customers are sure to feel comfortable and relaxed in the family friendly environment of KC's Classic Burger Bar on East Washington Street (Rt 1) in North Attleboro, and Fall River Avenue (Rt 6) in Seekonk.